ErlingHalaand is not the only chick in RedBull Salzburg's bar that everybody wants to pick up. After they met their match in their last Champions League game against defending champions Liverpool, doubts over whether the fanfare they created was going to follow them to the Europa League remained.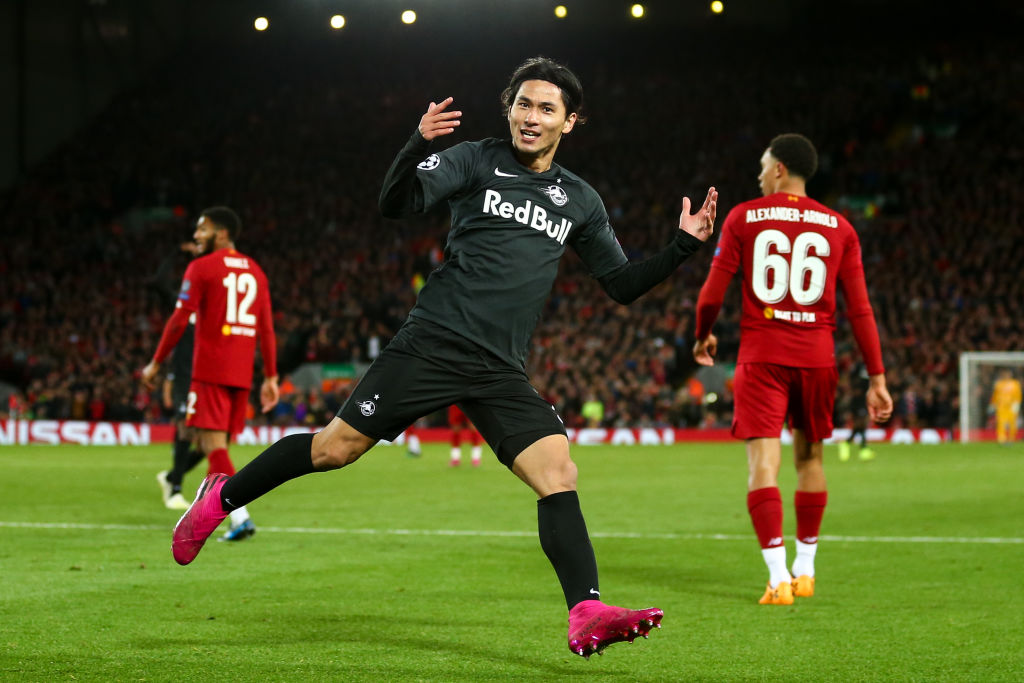 After their exit, not only are teams are aware and ready to part with reasonable cash to land their targets among the Salzburg club, other players like Takumi Minamino are finally stepping out the shadows of Halaand.
With a transfer clause of 7.5 million pounds, Liverpool has been dubbed favorites to land the Japan international.
In the first clash between the Reds and the RedBull, Minimano was behind his team's ability to come from 3-0 down to make it 3-3 before Mo Salah decided he was not going to let them leave England with any point by firing home a late winner.
Manchester United were also reported to be chasing down the Japan international but Liverpool thanks to the two ties played with Salzburg were able to make the most of it and contacted the player's agent as soon as they could.
With the assessment mainly based on his Champions League heroics, the Reds will be careful not to end up with some oversold personnel. The main point of scouting is that it usually takes time, watching over the player and seeing him for what he really is both in times of good and bad.
Everything moves fast these days and with other teams more than willing to scoop up the attacker, Klopp had to act fast to avoid any had-I-knowns on his part.
Meanwhile, Halaand continue to be the hottest name on the market and it will be interesting to see how Salzburg can keep off the suitors until summer.