Italian champions AC Milan are preparing an assault on fellow Italian Serie team Sassuolo for one of their best players. Italian international GianlucaScamacca is one of the best players at Sassuolo and he has been linked with a move away from the club. Scamacca is one of the most exciting Italian players on the transfer market.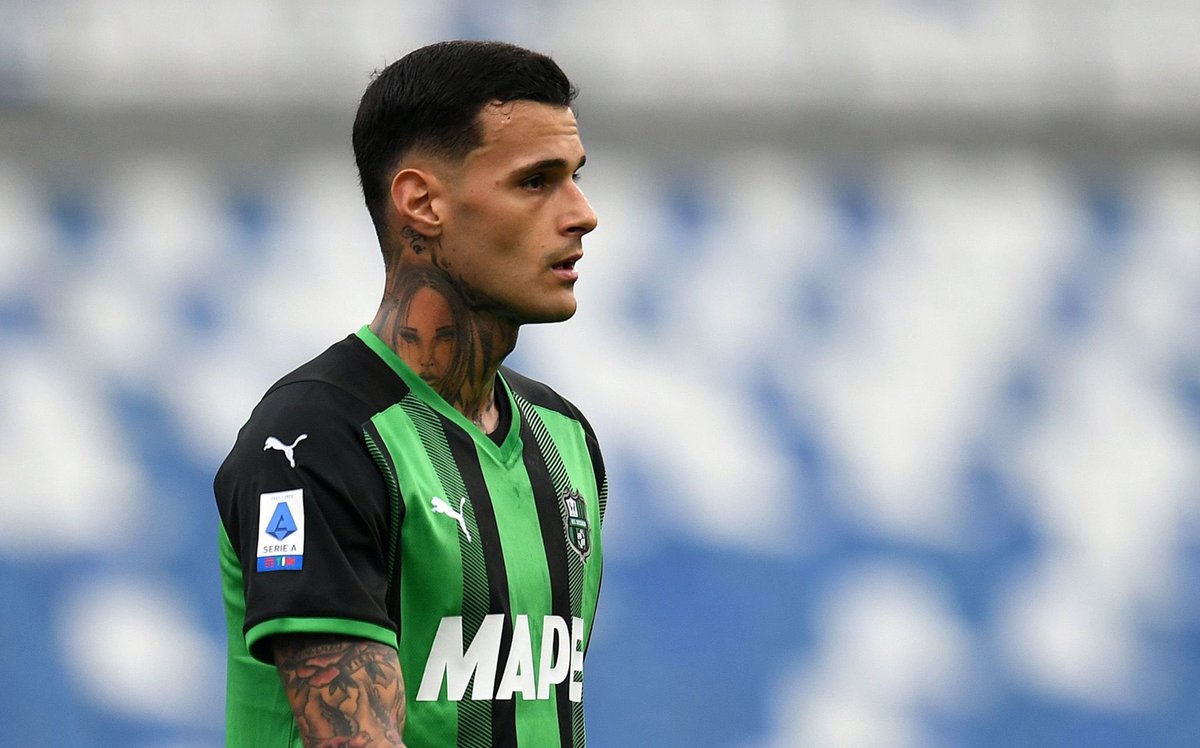 AC Milan are ready to make their move for Scamacca despite the signing of Belgian international DivockOrigi from Liverpool. Milan made their first signing of the summer by completing the free transfer of Origi from Merseyside outfit Liverpool. The striker left Liverpool this summer after eight years at the club. He had been at Anfield since joining from French team Lille shortly after the 2014 FIFA World Cup tournament in Brazil.
Scamacca scored 16 times for Sassuolothis season and he's widely seen as the main striker for the Italian national team for many years to come. One of his 16 goals came against AC Milan in the Italian Serie A. It's not surprising that Scamacca has been linked with a lot of teams in Italy and outside Italy. The Sassuolo attacker has been touted as a transfer target for German Bundesliga side Borussia Dortmund and Premier League team Arsenal for the interested clubs outside Italy. In Italy, AC Milan and Inter Milan are the interested clubs.
The interest of AC Milan in Scamacca was revealed by the latest edition of Gazzettadello Sport (GdS). It was stated that the aforementioned Origi and Portuguese midfielder Renato Sanches are the first signings at the club, but that won't stop the Italians from making a move for Scamacca. While the signing of Origi is a done deal, Milan are still negotiating a fee with French team Lille for Sancheshaving already agreed personal terms with the player.