Daniel Agger is the famous defender of Danish. His career has been great and was like a roller coaster, the defender took retirement recently at the age when most player do not, he announced his retirement at the age of 31 and the reason of his early retirement is anti-inflammatory drugs overload. His retirement has been similar to his career that involved both some artistic work and dirty deeds. He took the early retirement from football in the year 2016, that time he was 31 years old. After the retirement he decided to spend the money he earned from the game on his necessity as well as the passion and his passion is poop and tattoos.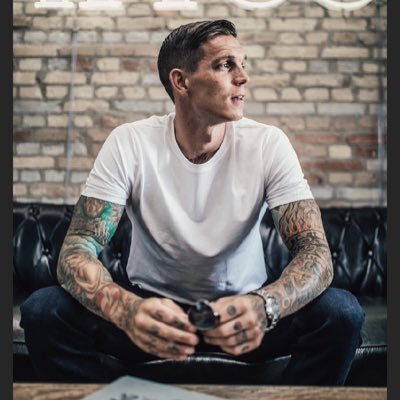 He is a trained tattoo painter and at the present time he is associated with a huge parlor group that has its presence all over the world and its name is Tattoodo. However, for him this is not for the reason that he was having money to spend and invest in this work.  Prior to this he started a company in the year 2013 in Denmark, name called KloAgger. In the company he invested the sum of £ 450,000. The company was the sewage systems management firm.
The company got its name is KloAgger as its translation is 'Agger toilet'. Though, Agger was working with the company and he was all well with that, but, his passion was tats.
Soon he chased his dream and started his own company for tattoo making. Sharing story about his passion for tattoo, he said, "At the age of 15 I fell in love of tattoo, during a college trip. My love for tattoo is unexplainable and each tattoo on body has a story behind it. I am closely connected with each of them."